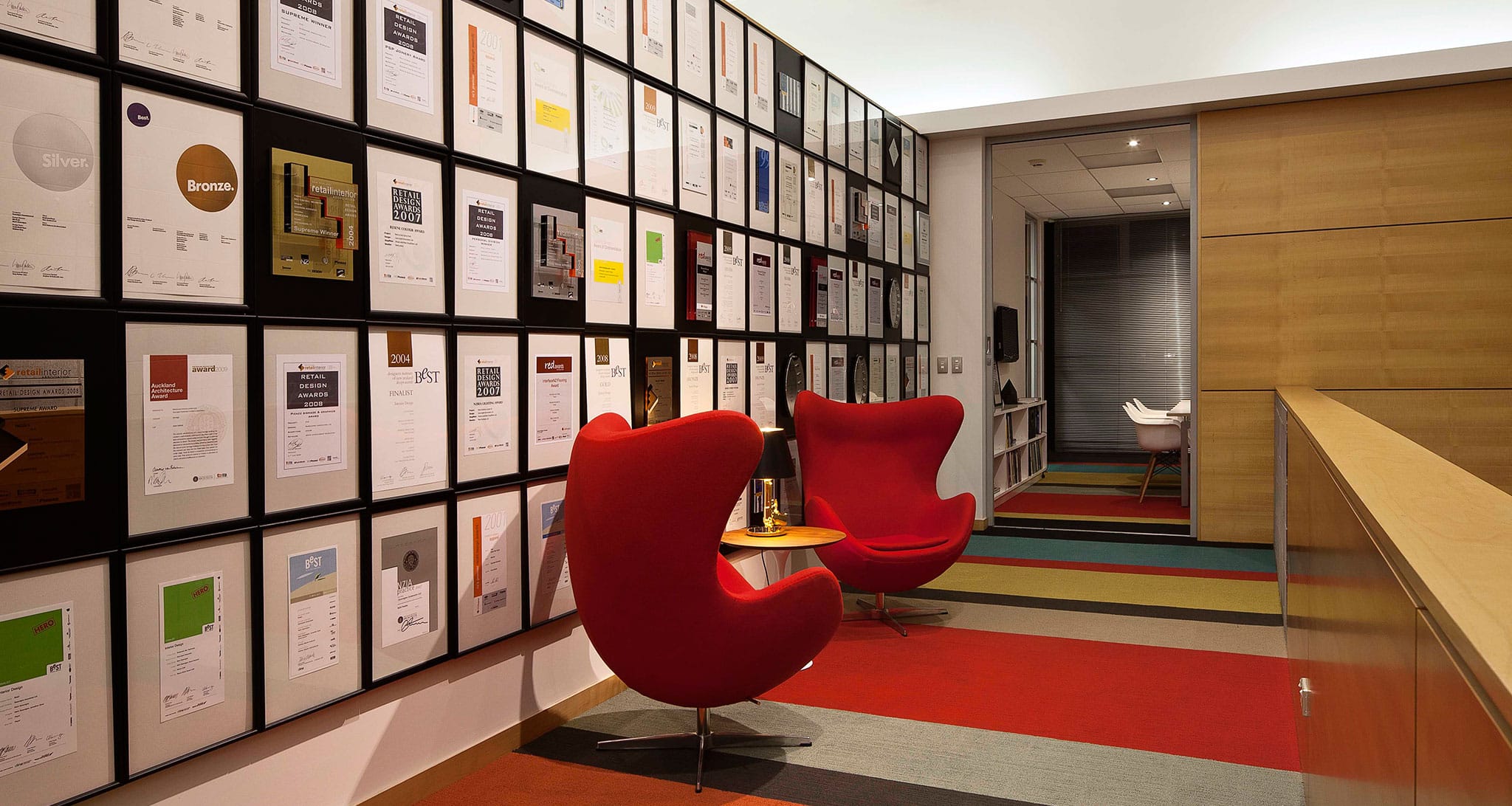 Studio Gascoigne has won more that 170 awards for architecture, retail design, hospitality and interiors in New Zealand and Australia.
Our clients are mainly drawn to us by word of mouth, by referrals or as repeat clients.  Several of our clients have been working with us for over 20 years.
The biggest measure of our success, however, is the profit increase our clients have achieved while working with us.  These gains have been brought about not just by great design, but by working closely with our clients to help them lift their game in all key areas.